Commercial Cleaning
Whether your business is large or small, Licence to Clean can clean them all. We offer customised and comprehensive cleaning services to meet unique needs of your business.

Get a FREE Quote
Commercial Cleaning
Licence to Clean can make sure that your business is looking pristine with our Commercial Clean service.
We are very happy to meet with you beforehand so that we can tailor your clean with a free no obligation quote.
All of our highly trained cleaners are police-checked and fully insured. With over 15 years experience cleaning houses and businesses in the Macarthur area of Sydney, you can be guaranteed that our skilled team will deliver the best results.
Benefits of hiring a commercial cleaning service.
There are many benefits to hiring a commercial cleaning service for your business. First and foremost, a clean workplace promotes productivity and employee health. Regular cleaning and disinfection can help prevent the spread of illness and reduce absenteeism. Additionally, a clean and well-maintained workplace can improve the overall image and reputation of your business, making it more attractive to customers and clients. Hiring a professional cleaning service also allows you to focus on your core business activities, while leaving the cleaning and maintenance to the experts.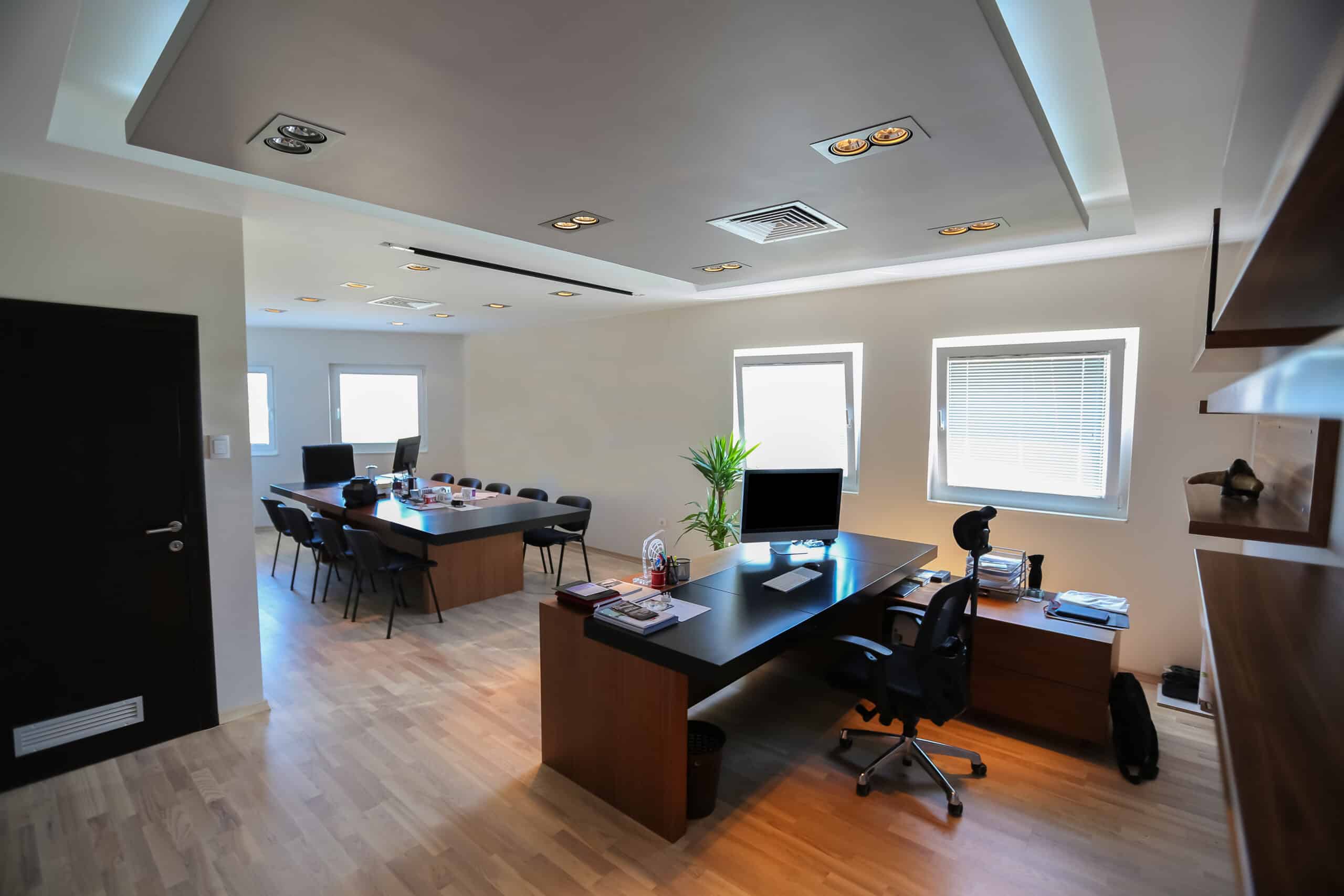 Commercial Cleaning
When you hire Licence to Clean for your commercial cleaning service, you can expect a thorough and professional cleaning of your workplace. The cleaning team will typically arrive after business hours or during a time that is convenient for your business. They will bring all necessary equipment and supplies, including cleaning products, vacuums, and mops.
Commercial Businesses often need other cleaning services such as:
Call us on 0421 007 149 to discuss all your commercial cleaning needs.
What is included in Commercial Cleaning
Cleaning all desks, tables & dusting in reception areas, offices, meeting rooms etc.
Disinfecting contact points & designated areas